We've had a number of wonderful guests of wobbly wobbly. Find out more about them here!
Ella Watts
Ella is a queer podcast producer, director, writer and audio fiction expert. She's the co-creator of Doctor Who: Redacted for BBC Sounds with Juno Dawson, and has worked on a number of fiction and non-fiction projects. These include BBC Radio 4's Quote…Unquote and successful independent podcast Wooden Overcoats. Currently, Ella works as a Voice Director at Six to Start, the company behind the successful gaming app Zombies, Run! Ella is also a freelance producer working on a number of projects with various clients, including Audible and Crowd Network. Her aim is to shine a spotlight on the medium of audio fiction, and to make it as accessible as it can be to as many people as possible. In her sparse remaining free time, she's a Tabletop Game designer, and recently crowdfunded her first book in the genre, "Upriver, Downriver," for just over £22,000 on Kickstarter.
Lark Malakai Grey
Lark Malakai Grey makes queer podcasts for queer nerds with his two-person production company, Hashtag Ruthless Productions. He also made Under the Bed Tarot, a queer tarot deck for queer witches. Find him at larkmalakai.com for information on all his projects. 
Nicole Hill
Nicole is an escapist, and lover of fiction in all its mediums. They are often engrossed in stories, some they create themselves. They write commentary and critique about film, television, and popular culture and have been published on Black Girls Create, Den of Geek, and Nerdist. They can be found on Twitter, opining about their current binges, exploring Doctor Who from a Black AF perspective at Black TARDIS, and blogging at Delete This When I'm Dead. Learn more about them, and find their work at niqfury.com.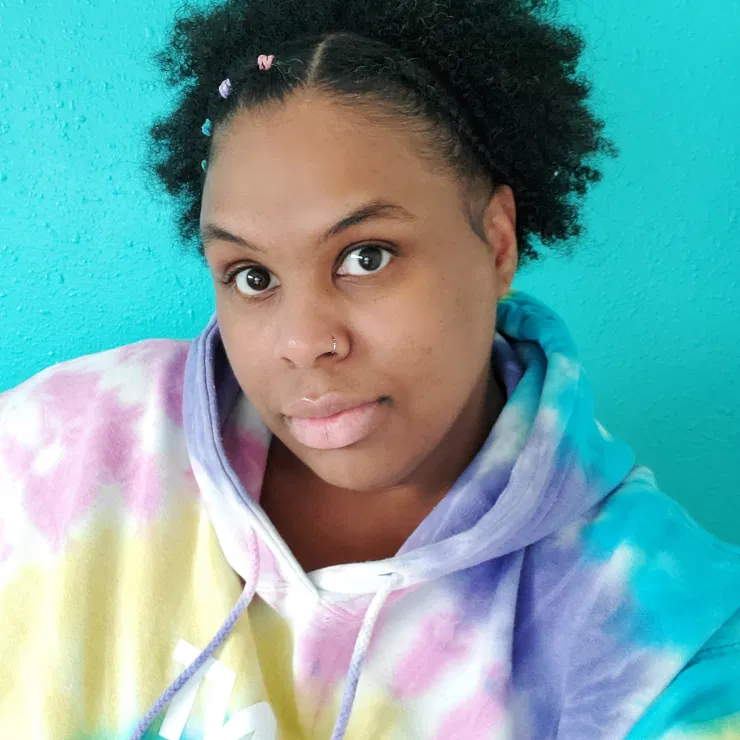 Priya D.
Priya is a long time fan of Doctor Who and loves talking about the show with anyone who will listen.