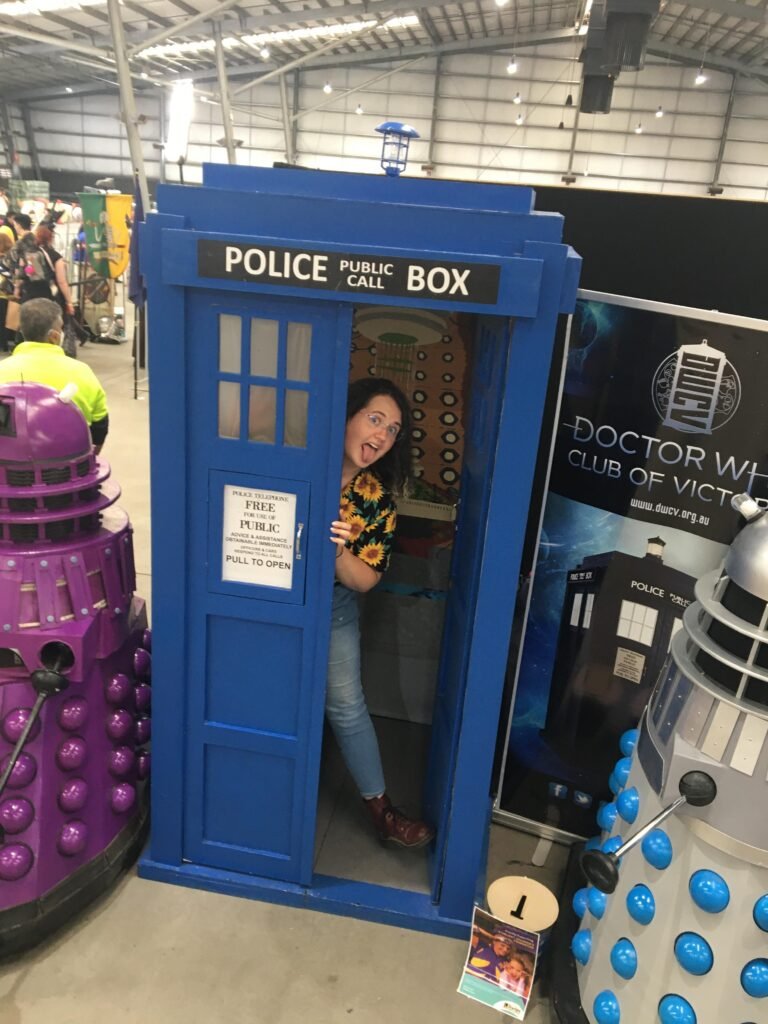 On Sunday the 6th of March 2022 Lucia had the supreme fortune to attend a Q&A panel at Supanova Comic Con & Gaming in Melbourne featuring the one and only, icon of our dreams, our first and forever Doctor of our hearts, Christopher Eccleston. We here at Wibbly Wobbly are and will be until our dying days Christopher Eccleston stans and so this was a dream come true and also made Talia incredibly jealous (though given they had incredible adventures on the other side of the world at Gallifrey One, they can't really complain too much.)
Lucia, the dedicated scholar that she is, took a number of notes at the Q & A, and has decided to share them here, for all Wibbly Wobbly fans to enjoy.
Eccleston answered a number of questions about Doctor Who. He talked about when he was first considering the role and questioning what he personally could bring to the Doctor — a role that had already been so thoroughly explored by other actors who were (in his opinion) of far greater skill and experience — Eccleston's "in" was that, as the Doctor was always travelling, he was never "at home". "Oh, he's lonely. I can do lonely."
Many people have lamented the fact that Eccleston was not in the 50th Anniversary Special, however he was open about never being a fan of multi-Doctor stories, as he felt they were a cash-in and exploitation of fan's nostalgia. He reported that having read the script for the 50th, it "immediately improved" without him in it. This is something that he has said before in many interviews, and we at Wibbly Wobbly commend his frankness and commitment to acting on what he believes best for a creative project's quality and integrity, over the demands of fans.
Thankfully, this does not mean that Eccleston is opposed to returning to Who. When asked about his recent recordings with Big Finish, he reported that "doing Big Finish has been a joy." Both of us on Wibbly Wobbly have very much enjoyed his audiodramas, and are always eager for more Eccleston as the Doctor. Seeing him talk about Doctor Who with such warmth was a lovely experience, especially considering his complicated history with the show and the BBC, and that he has kept such a markable distance from the Who space for so long. He did note that while most Doctors have the chance to calibrate and solidify their character in their second season, he was "denied" that chance. He repeated "denied" twice, however did not elaborate.
He praised the current era of Doctor Who, stating that "The father of us all is William Hartnell, but the greatest Doctor is Jodie Whittaker."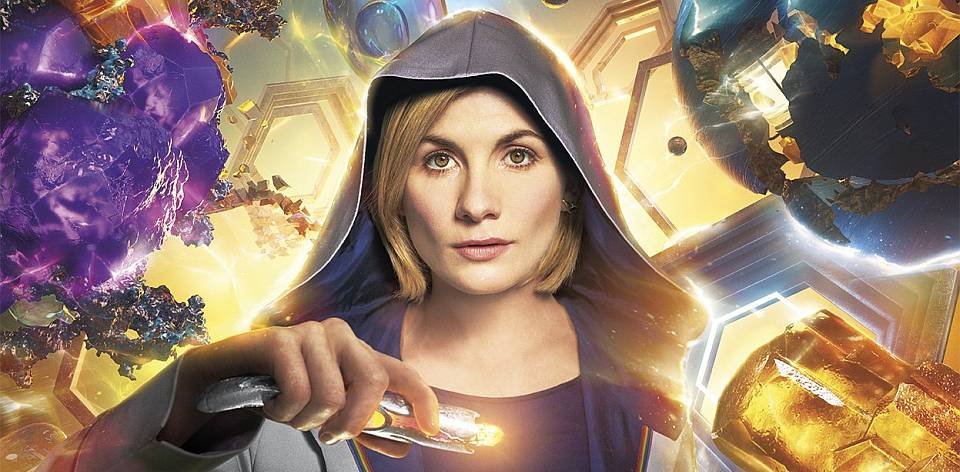 Eccleston tended to be self-deprecating when talking about his time on Doctor Who, emphasizing the talents of the writers and other actors over himself. He credited Russell T. Davies for pushing the Northern accent and ensuring that the famous line "Lots of planets have a North," stayed in. He also praised Billie Piper, saying that he regarded her as the best actor on set and admires her hugely, commenting that "The seeds of Jodie [i.e. what Jodie had been able to do as the Thirteenth Doctor, how the new show has opened up for women to the extent that it has, etc.] are in Billie's performance." Many fans tried to ask questions about other companions and the kind of dynamic the Ninth Doctor might have with them, however Eccleston was adamant, "The Ninth Doctor only works with Rose." 
He also told a story about how he and Billie turned up late to the script reading of "Dalek" (due to a director's poor time management), so they didn't have a chance to get introduced to everybody properly. Because they didn't see Nicholas Briggs, or that he'd bought the voice machine with him, when he did the Dalek voice they both jumped out of their skins they were so scared. He said it was then that he knew they had something solid and special, because even he — who hadn't been particularly into Doctor Who as a kid — was terrified.
When asked about his favourite monster confrontation, Eccleston said that really liked confronting the Dalek because he had to express anger and terror at the same time. Dalek's are the Doctor's weakness, his "kryptonite", and given he was bullying the Dalek for the majority of the episode, "and we all know that bullies are cowards", it was really interesting chance to show the Doctor's unpleasant side. He also said the creature he'd have most liked (and didn't get a chance to) as the Doctor was the Sontarans, "those big lumpy potatoes."
One question that often gets asked of people is this — what would they do if they had the chance to use the TARDIS? Eccleston's answer was that he would go back to Salford, where his parents, and their parents, were born and raised. He would like to see his parents as children, to see the people that he came from. That was one of the reasons he loved doing "Father's Day" — he thought it was a great exploration of the show's themes and got to the core of what it was about.
Outside of Doctor Who, Eccleston's latest project is Dodger, an origins story of what happened before Oliver Twist came to London. It started airing in the first week of February and he said that it's his favourite project so far. You can watch Dodger now on BBC iPlayer.